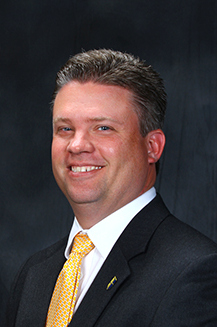 Dr. Anthony Wise
President of Pellissippi State Community College
The Power of a Promise: Pellissippi State and Tennessee's Drive to 55
To Dr. L. Anthony Wise Jr., encouraging student success is the most important part of his job.
Dr. Wise has been president of Pellissippi State Community College since 2011, overseeing the College's participation in KnoxAchieves, tnAchieves and now Tennessee Promise. He welcomed President Barack Obama, Vice President Joe Biden and Dr. Jill Biden to campus in January 2015 for the unveiling of America's College Promise.
Dr. Wise's tenure has been marked by his devotion to students, and for good reason. From 2007 to 2011, he served as vice president of the College's Learning Division, after three years as the department head of Liberal Arts and nine teaching history.
When he was a faculty member, Dr. Wise was instrumental in the development of the College's Foundations of Excellence initiative, which outlined strategies for student success. Today, he continues to encourage student engagement through high-impact practices like service-learning, study abroad and experiential learning.
Dr. Wise earned a Ph.D. in history in 1997 from the University of Tennessee, a master's degree in United States history in 1993 from Wake Forest University and a bachelor's degree in history and business economics in 1990 from Wofford College.
Dr. Wise serves on the boards of the National Alliance of Community and Technical Colleges, the Southern Regional Education Board, the Southern Association of Colleges and Schools Commission on Colleges, and the Tennessee Valley Corridor Community College Consortium. He was honored to participate in Tennessee Board of Regents Academic Leadership Institute (2006), the Global Academy for Leadership and Development (2008), Leadership Knoxville (2013), and East Tennessee Regional Leadership (2014).
Locally, he's served on boards of the Great Schools Partnership, Project GRAD, Knoxville-Knox County Community Action Committee's Workforce Connections, Knoxville Chamber, Knoxville Opera and the Knoxville Symphony.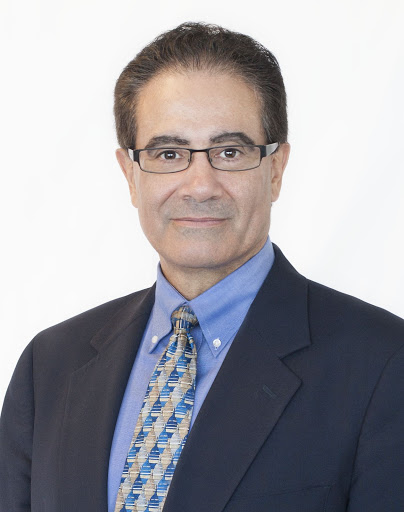 Mr. Ricardo Torres
President and CEO of the National Student Clearinghouse
Sifting Through the Maze of New "Big Data" Benchmarks
Mr. Torres joined the National Student Clearinghouse as its President and CEO in 2008. Under his leadership the Clearinghouse has continued to successfully extend its' mission delivery of service to education, which today comprises nearly 3,700 higher education institutions and over 8,500 high schools, school districts, and 43 states executing over one billion electronic transactions annually, saving the education community over $700 million a year. The Clearinghouse is a leader in advocating privacy, transparency and responsible use of data to provide better understanding of student educational pathway performance to the benfit of students, institutions and policymakers.
Prior to joining the Clearinghouse, Mr. Torres spent his career in the private sector, both in the U.S. and abroad, spanning several industry sectors, including health care, financial services, and fast-moving consumer goods in leadership positions, including finance, sales, marketing, operations, technology, and executive management. He has been employed by a number of well-known companies, such as PepsiCo, Philip Morris/Kraft Foods and Capital One.
Mr. Torres has been an active board member of the John Tyler Community College Foundation for the past 17 years and serves on the Boards of the National College Access Network (NCAN), and the Cesar Chavez Public Charter Schools for Public Policy. He also sat on the Board of the American Association of Community Colleges (AACC), where he is currently on their Commission on Economic and Workforce Development. He was a founding member and sits on the Executive Committee of the Groningen Declaration Network Group, a multi-national group of leaders dedicated to developing a trusted international data exchange ecosystem. He was a recipient of the Washington Business Journal's 2013 Minority Business Leader Award. Mr. Torres holds an MBA in International Finance from Georgetown University and undergraduate degrees in both Marketing and Management from Manhattan College.
Mr. Michael Reilly
Executive Director, American Association of Collegiate Registrars and Admissions Officers (AACRAO)
A College Experience Is More Than Courses and Grades: How Comprehensive Student Records Are Changing The Way We Document Student Learning
Mr. Reilly serves as the Executive Director of the American Association of Collegiate Registrars and Admissions Officers (AACRAO). Prior to coming to AACRAO he served as the Executive Director for the Council of Presidents, an association of the six public baccalaureate degree granting institutions in the state of Washington. He has 25 years of experience in university administration, admissions and enrollment management, including having been the Associate Vice President for Enrollment Management at both Central Washington University and Humboldt State University.
He recently served on the American Council on Education Board of Directors and is currently on the American Council on Education's Commission on Education Attainment and Innovation and the College Board's Access and Diversity Collaborative Advisory Council. He is a frequent writer and speaker on public policy matters impacting higher education.
Mr. Reilly earned a Bachelor of Arts from Iowa State University and completed graduate work in anthropology at Washington State University. His record of community service beyond higher education is extensive, including serving on the boards of the Chamber of Commerce (Arcata, California), United Way (Kittitas County, Washington), and Ellensburg Gallery One in Washington.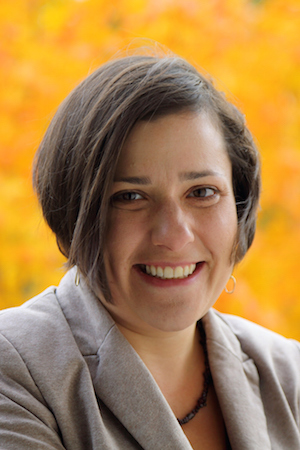 Dr. Sara Goldrick-Rab
Professor of Educational Policy Studies and Sociology at UW-Madison and Founding Director of the Wisconsin HOPE Lab
Paying the Price: College Costs and the Betrayal of the American Dream
Dr. Goldrick-Rab is a Professor of Educational Policy Studies and Sociology at the University of Wisconsin-Madison, and Founding Director at the Wisconsin HOPE Lab, the nation's only translational research laboratory seeking ways to make college more affordable.
Dr. Goldrick-Rab's commitment to scholar-activism is evidenced by her broad profile of research and writing dissecting the intended and unintended consequences of the college-for-all movement in the United States. In more than a dozen experimental, longitudinal, and mixed-methods studies, she has examined the efficacy and distributional implications of financial aid policies, welfare reform, transfer practices, and a range of interventions aimed at increasing college attainment among marginalized populations. She provides extensive service to local, state, and national communities, working directly with governors and state legislators to craft policies to make college more affordable, collaborating with non-profit organizations seeking to examine the effects of their practices, and providing technical assistance to Congressional staff, think tanks, and membership organizations throughout Washington, DC.
Many professional organizations and foundations have honored Dr. Goldrick-Rab for her work. In 2013, she was invited to testify before the United States Senate Committee on Health, Education, Labor, and Pensions, chaired by Senators Tom Harkin and Lamar Alexander. In 2014, she received the Early Career Award from the American Educational Research Association, and in 2015 she graduated from the William T. Grant Foundation's five-year-long Faculty Scholars program.
Dr. Goldrick-Rab is widely published in venues such as Educational Evaluation and Policy Analysis, Sociology of Education, Review of Educational Research, and Teachers College Record, and in 2014, Harvard Education Press released her co-edited book, Reinventing Financial Aid Charting a New Course to College Affordability. In fall 2016, the University of Chicago will publish her latest book, Paying the Price: College Costs and the Betrayal of the American Dream.